"Thank you very much for getting the woodstove installed during the ugly January weather. Here's a copy of how much my power bill has dropped since we've had the woodstove. This is a copy from March, our February bill was just as good. It sure is nice to go from a $350.00 hydro bill to a $95.00 hydro bill. One of the things that I just love about the stove is the screen that we can use when we just want to watch the fire. It's great. I still hate all the sawdust and ash but I can live with it because the power bill is so small. Thanks again for all your help and advice when we were purchasing our stove. You did good."
Bill and Sylvia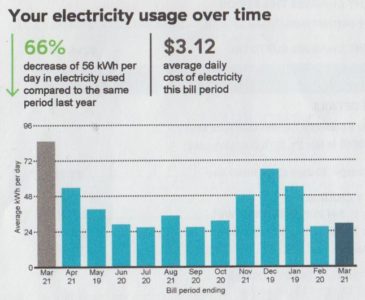 Kevin,
Thank you for your exceptional professionalism, honesty and sincere candid communication. I appreciate all of the work you put into the inspection, estimate and your sage advice.
Karin
Kevin and Sharon,
Thank you so very much for your knowledgeable advice and professional installation on our new gas fireplace. It looks amazing!
Mike
To Guardian Chimney Services,
We are really enjoying our new fireplace insert. Wish we'd done it sooner! We appreciate your service. Sincerely,
Mary and Kevin
Kevin,
Just wanted to take a minute to thank-you for your prompt service! I'll be referring your service.
Anna
Guardian Chimney,
Super job. I will definitely pass the word!
Sandra
Kevin,
Thank you very much for helping me with my plugged chimney. Happy 'smokeless' New Year.
Ray
To Whom It May Concern,
This is to certify that K. McCurrie of Guardian chimney sweep service replaced our old chimney with a new one, and it gets our seal of approval. We are more than satisfied with the job.
Vern
Hi,
Your guys were here today to work on the chimney. I just want to let you know they were very friendly and professional. Good job!
Jean
Hello,
I have had woodstoves for over 40 years and during that time I have always tried to buy high quality units. I just wanted you to know that the Regency 2400 you sold me is the best stove I have ever had. This is the first time I haven't had to repaint the ceiling every couple of years because of smoke spillage!
Ed S.
Thank you Kevin for all of the help with our new wood stove. We love it! We appreciate all of the time and effort you put in towards helping us with our first big new home reno.
Kylie and Jonnie
I recently purchased a Regency catalytic wood burning burning stove and to date I have used 2/3s less wood than my old stove with a burn time of up to 10 hours on 2 large pieces of wood , so im very happy with my investment and a big thank you to Guardian Services for the stove and install.
Martin P.